The Rich and Ann Sharp Twins
Matthew 4 Pounds 14 Oz Born 7:49AM 18 June 2001
Timothy 4 Pounds 1 Oz Born 7:50 AM 18 June 2001

At this point I should say that little brother Timothy had to go to ICU
He was just too little and could not eat and breathe at the same time,

AND HERE IS LITTLE TIMOTHY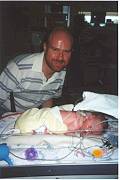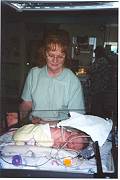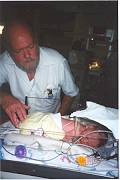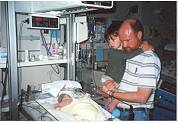 ALL the guys think they are just perfect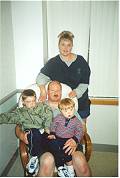 ICU and St John's went by ... Matthew and Timothy are both at home.
AND
Here they are ...

MATTHEW THOMAS SHARP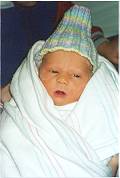 Isn't he a doll?

AND

TIMOTHY RICHARD SHARP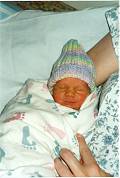 Doll number two!

Grammy says. "Timothy is too little, I will feed Matthew"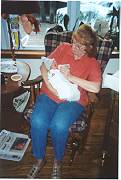 Guess who gets to feed the little one ...

You got it ...

GRAMPA!!!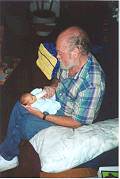 He weighs about 3 pounds 15 ounces here.
LITTLE HUH? No wonder Grammy wouldn't feed him.

Let me know what you think ...